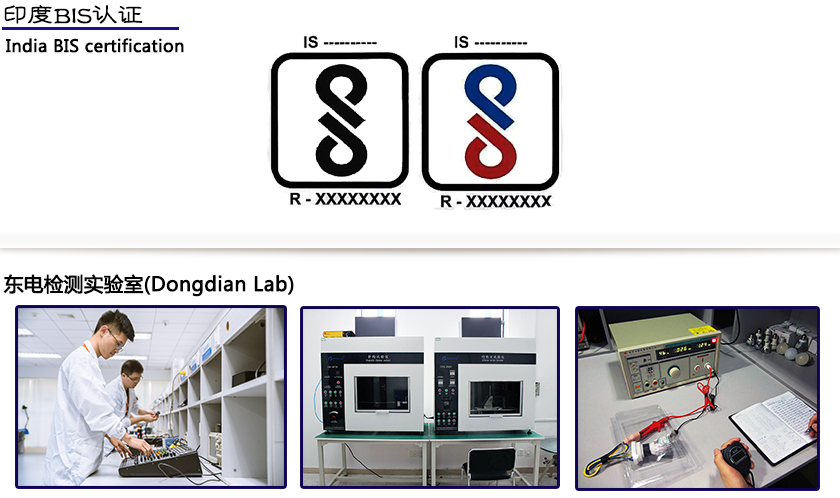 What is BIS Certification?
Since July 2013, BIS (Indian Bureau of Standards) has stipulated that 30 kinds of products must be registered compulsively,and the products must be tested and registered at a local laboratory in India approved by BIS.The mark "Selfdeclaration -Conforming to IS..... (relevant Indian Standard) Registration No.xx...xx" must be printed on the label or the minimum package of the product before entering the Indian market, otherwise the goods can't be cleared.
BIS mark

1. the logo can be any single color, the mark is as below:
2. The old mark obtained before and the new mark must be embodied on the product itself or on the outer packaging; and the mark must be clearly visible, prominent, hard to wear, tamper-resistant and immovable, and the standard number and registration number must not be less than Arial. number 6.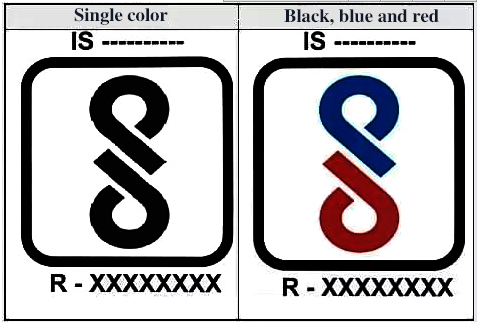 India BIS certification application process

1. Apply. Foreign producers need to use a dedicated application and prepare relevant documents to apply to the BIS New Delhi headquarters.
2. Record. The BIS examines the application documents and materials submitted by the applicant. If the procedures are complete, the application will be recorded. Applicants are required to pay the corresponding processing fee.
3. First time factory inspection. BIS will assign an official group of no more than two people to the factory for inspection. Applicants are required to bear the travel expenses, visa fees and other expenses incurred by the official delegation to the factory for inspection and the corresponding inspection fees.
4. Issue a certificate. If the initial inspection and test results are qualified, and the applicant agrees to the BIS-approved inspection test plan and pays the BIS identification fee after approval, the applicant may be issued a certificate. The certificate is valid for 1 year. After the certificate is granted, the licensee pays the logo fee and the annual certificate fee.
5. Post-certification supervision. BIS monitors the quality of its certified products through routine supervision of the licensee and surprise inspections and tests on samples at the factory and on the market. If the sample is taken from the factory or the market, the factory inspection and independent test results meet the requirements, and the certificate can be updated. The licensee submits an application for renewal to BIS by submitting the specified form, and the certificate renewal fee is Rs. 500. The licensee is also required to bear the cost of sample inspection.